Workshop on Redesigning Public Spaces and local Military Architecture
Student Design workshop
2022
National Quemoy University, Kinmen
I was invited to conduct a design workshop for young students in Kinmen. Early Design education is, unfortunately, still very underestimated in most education systems, so I was very happy to take part in this program, that Kinmen's Cultural Bureau and 金門島裡島趣 Kinmen Scavenger Hunt initiated for local elementary and high school students.Kinmen is famous for two kinds of architectural phenomena: It's many traditional Fujian style houses, and it's even more numerous 20th century military facilities such as artillery bunkers, shelters and underground military facilities.
Participants, aged 6 - 14, were asked to examine local military architecture (a former artillery bunker) and redesign it into a contemporary venue of their choice, including the adjacent public space. They were guided through activities such as critical evaluation of public spaces, group discussions and brainstorming, interactive outdoor games focusing on surface materials and introduced to the design process and asked to craft an output (collages, photographs, sketches, drawings, posters). The results were exhibited at the end of the workshop at Quemoy University.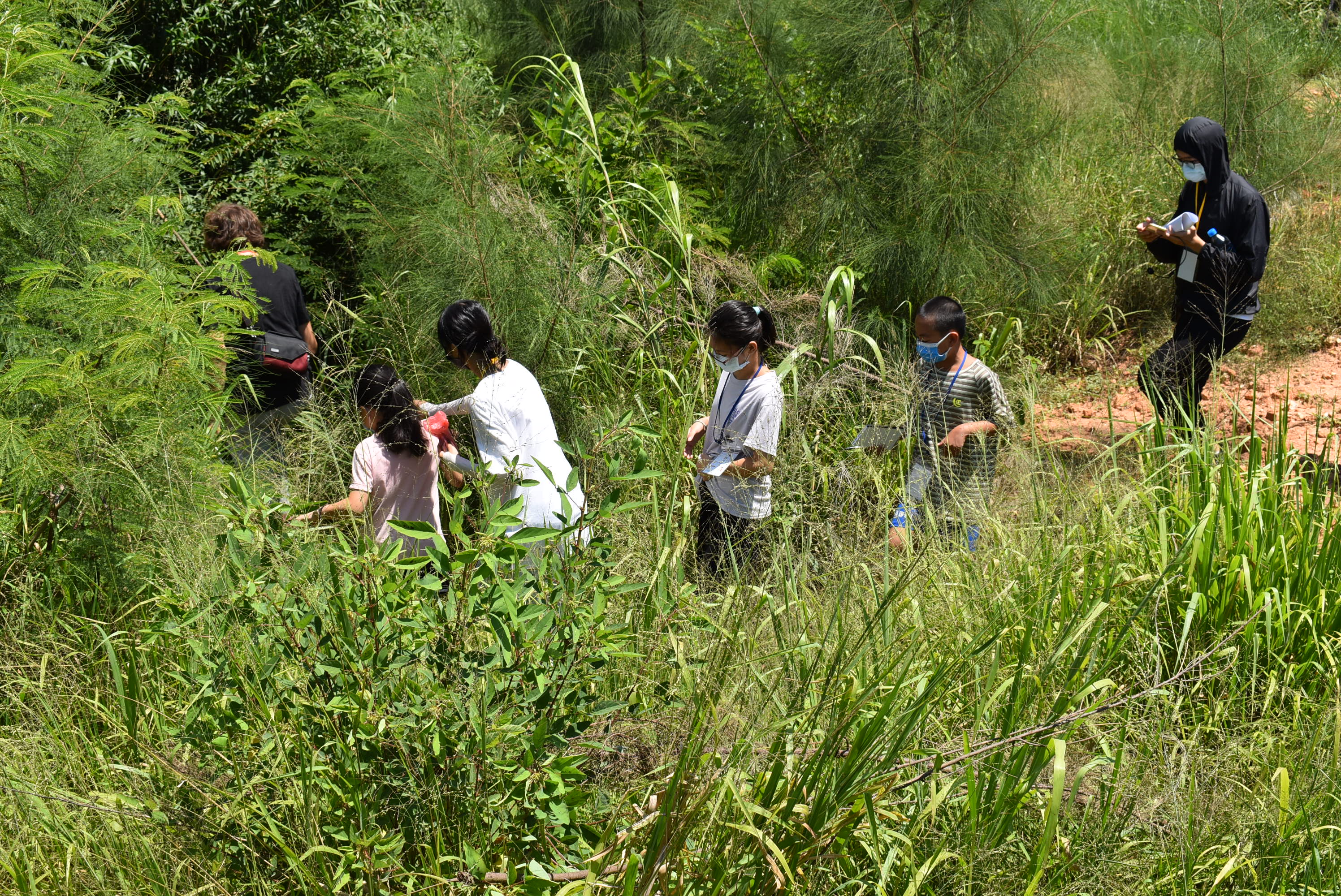 The main educational objectives the workshop was built around were:1Create an interest from a young age on about shaping public space and having an opinion on how the ideal public space (eg. the street in front of one's home) could look like. Raise the awareness of perceiving public space as a space for living, instead of a space for motorized communication (which children have little influence on).2Let the participants be designers for two days and introduce them to the design process and design tools in order to trigger them to express their perceptions and ideas through analog or digital sketches, architectural collages and photographs.3Learn about the values of (traditional) local architectural elements/objects and materials through playful activities. Awareness about the the visual identity and architectural values is a neglected topic in educational systems, which, in the greater picture, has various negative effects on our public spaces: A non-understanding leads to indifference to visual smog in public spaces, the demolition of cultural heritage instead of their refurbishment and makes people not question the way urban space is still designed in favor of motorized vehicles rather than pedestrians or a balanced combination. An early implementation into the education system that would expose children to these topics could possibly fix some mistakes that our current or last generations did to the space we live in, or at least, raise awareness about those.