Taiwan Beer Popup Café & Stage
Design & DIY
2021
Taipei, TW
Pop up stage and seating made from Taiwan Beer bottle crates and watercut plywood covers, which can easily be inserted or detached from the crates, allowing for any kind of space configurations.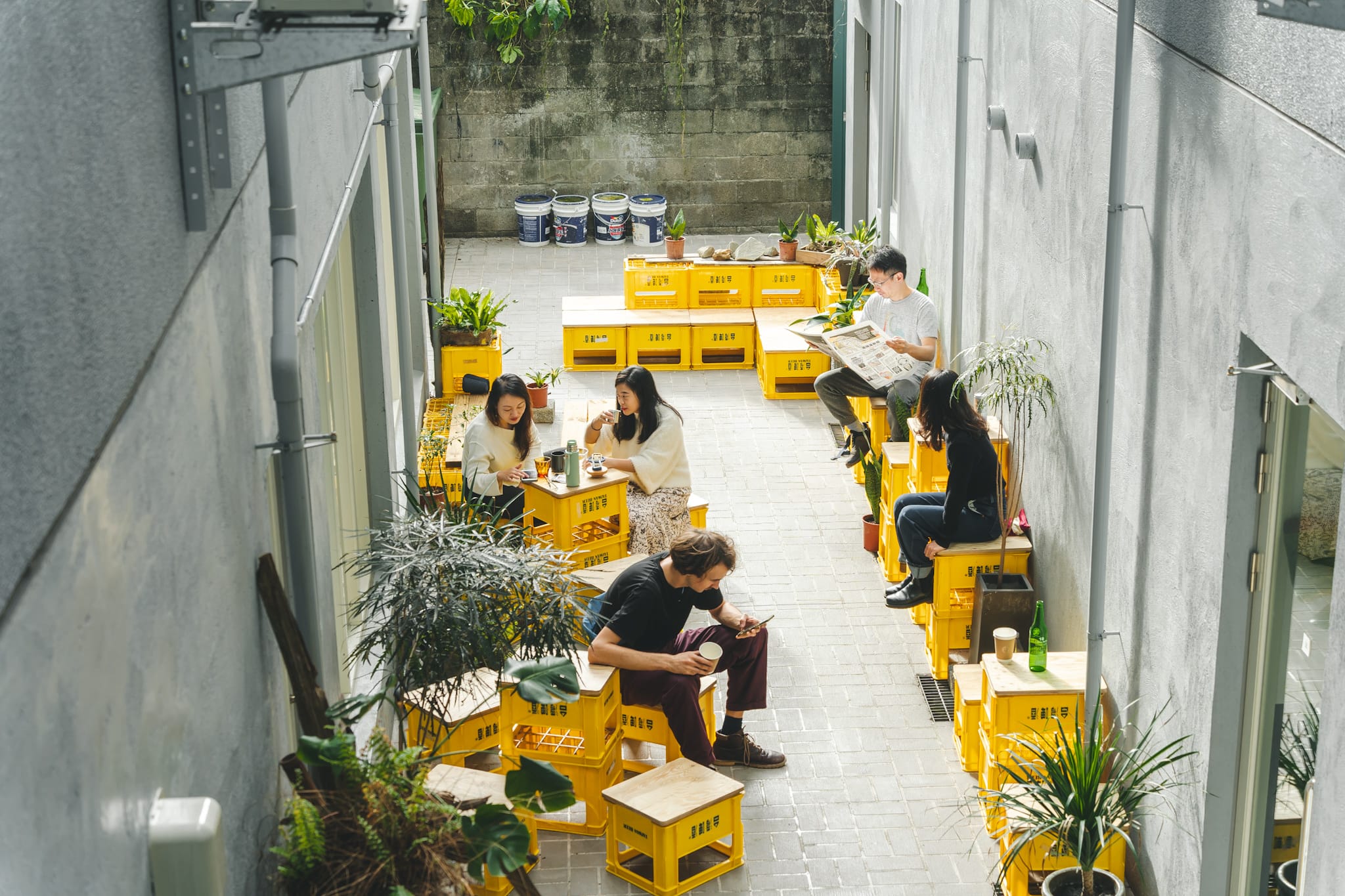 Initially designed for 9floors Taipei Open House event, the modules are now used as a variable, easily movable kit serving as stages, market tables, seating or pedestals for various events at 9floors courtyard, indoor spaces and rooftop.
For music performances, 25 or any other amount of crates could be assembled into a platform serving as a stage, other crates are used as musicians chairs.
Example of setting up a DJ stage configuration. The individual crates can be fixed together by yellow zip ties.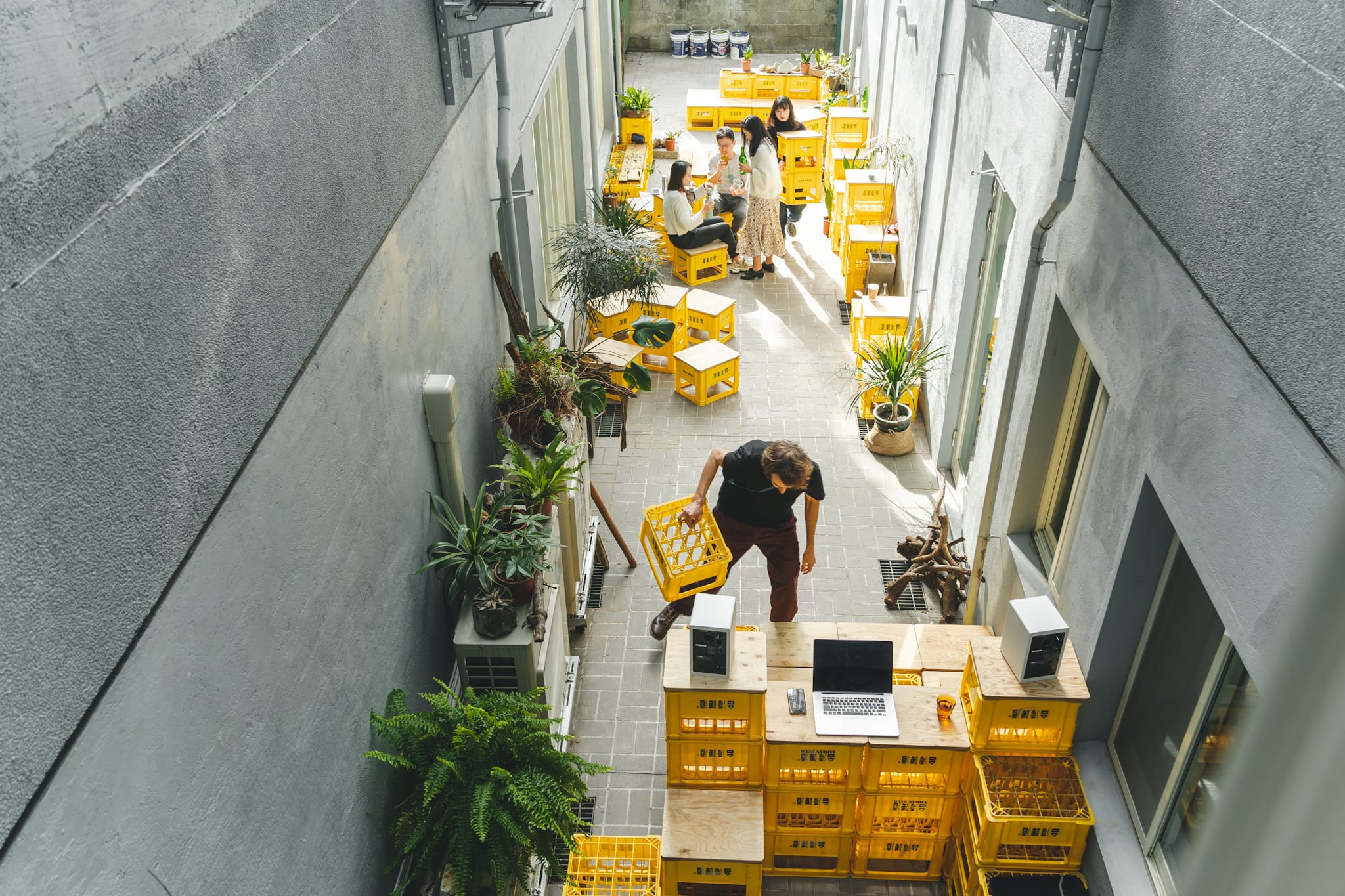 Since the beer crates are bought on a deposit system, they could be returned and thus refunded to the alcohol retailer anytime.