Family House in Liberec
Entire project
2019 - 2021
Liberec, CZ
The house is situated in the hilly rural areas of Liberec on a site that offered a panoramic view on Ještěd - the mountain that dominates the whole region and is topped by the iconic TV tower designed by Karel Hubáček. The site itself is surrounded by historic rural barns and traditionally shaped family houses, a fact which needed to be respected. Due to the sloping terrain and proximity of neighbouring buildings to the south and high voltage electricity poles to the east, the house opens up its interiors to the west, leaving only narrow windows on its eastern facade.

Photos: Tomáš Hejzlar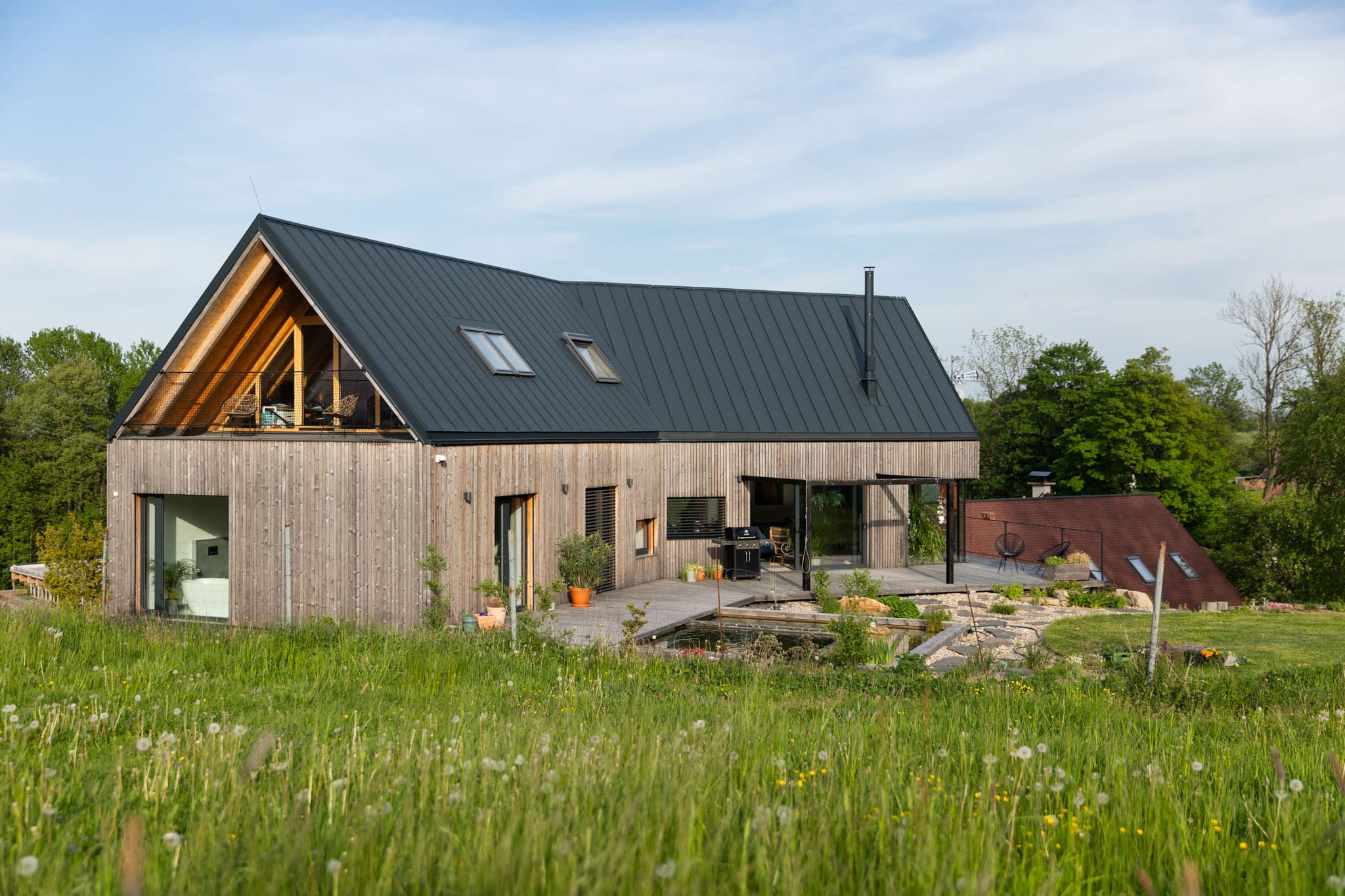 In order to accommodate all important living areas into the ground floor on the narrow site and orient them towards the panoramic view, the floor plan footprint was folded into a V-shape, while in its volume still retaining a gable roof geometry that is predominant to the area.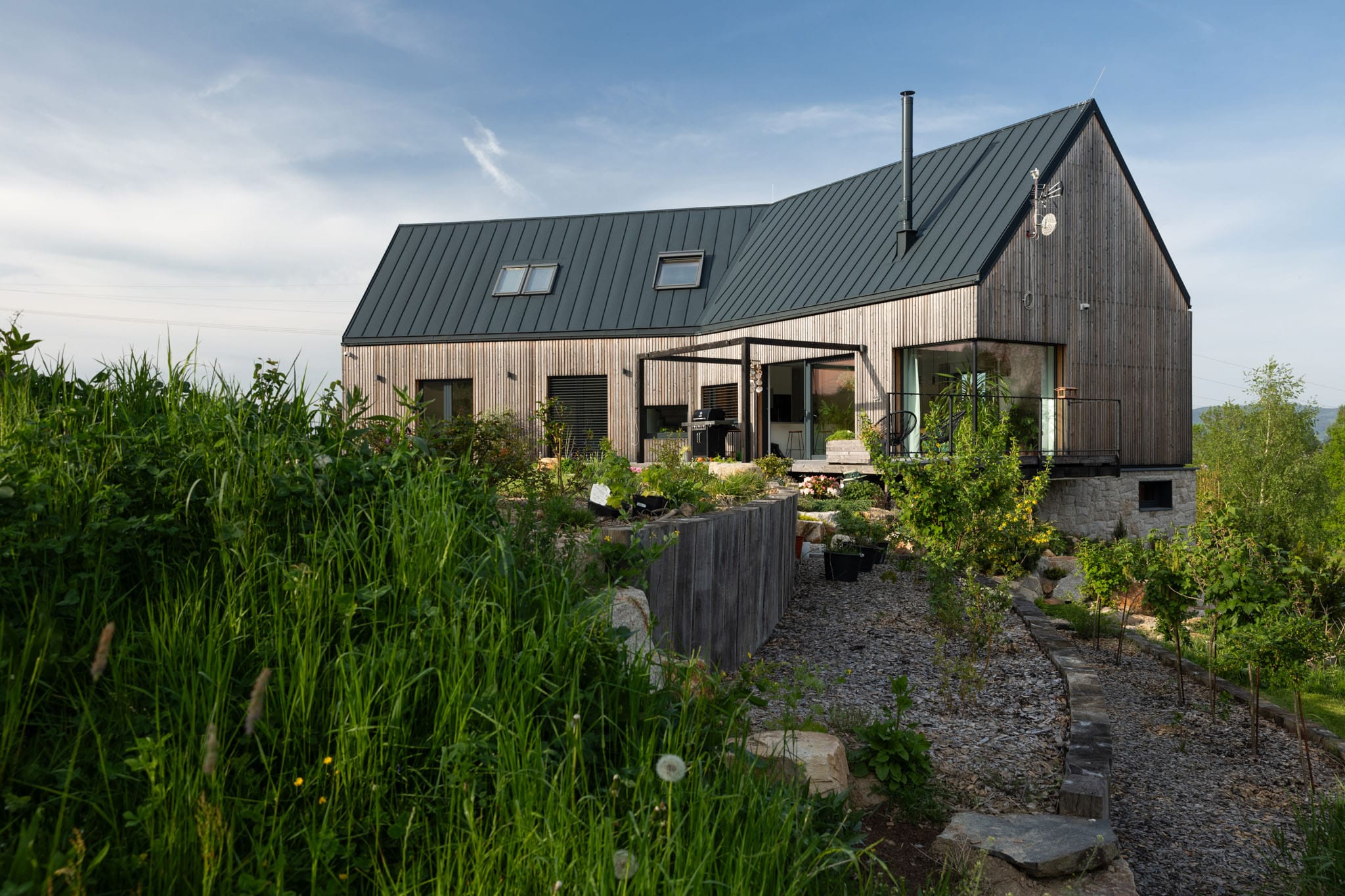 The three floors are divided into the beton-brut walled lower level, which is partially recessed into the terrain and clad with a stone wall on its exterior to fuse with the terrain and soften the height of the house on it's eastern facade, and the upper level and attic which inhibit the wooden structure and reflect local heritage architecture through the use of larch planks clad vertically.
The western facade is supplemented by a 3 metre wide terrace that will bridge indoor and outdoor activities. The exposed eastern part of the basement is flanked by a green roof carport simultaneously functioning as an entrance roof. Both are connected through a subtle path that winds around the object.