Entrance & Tea room
Design & DIY
2022
Taipei, TW
New entrance with a tea room/chill corner for 玖樓 9 Floor's 'Pure' Coliving community building in Taipei.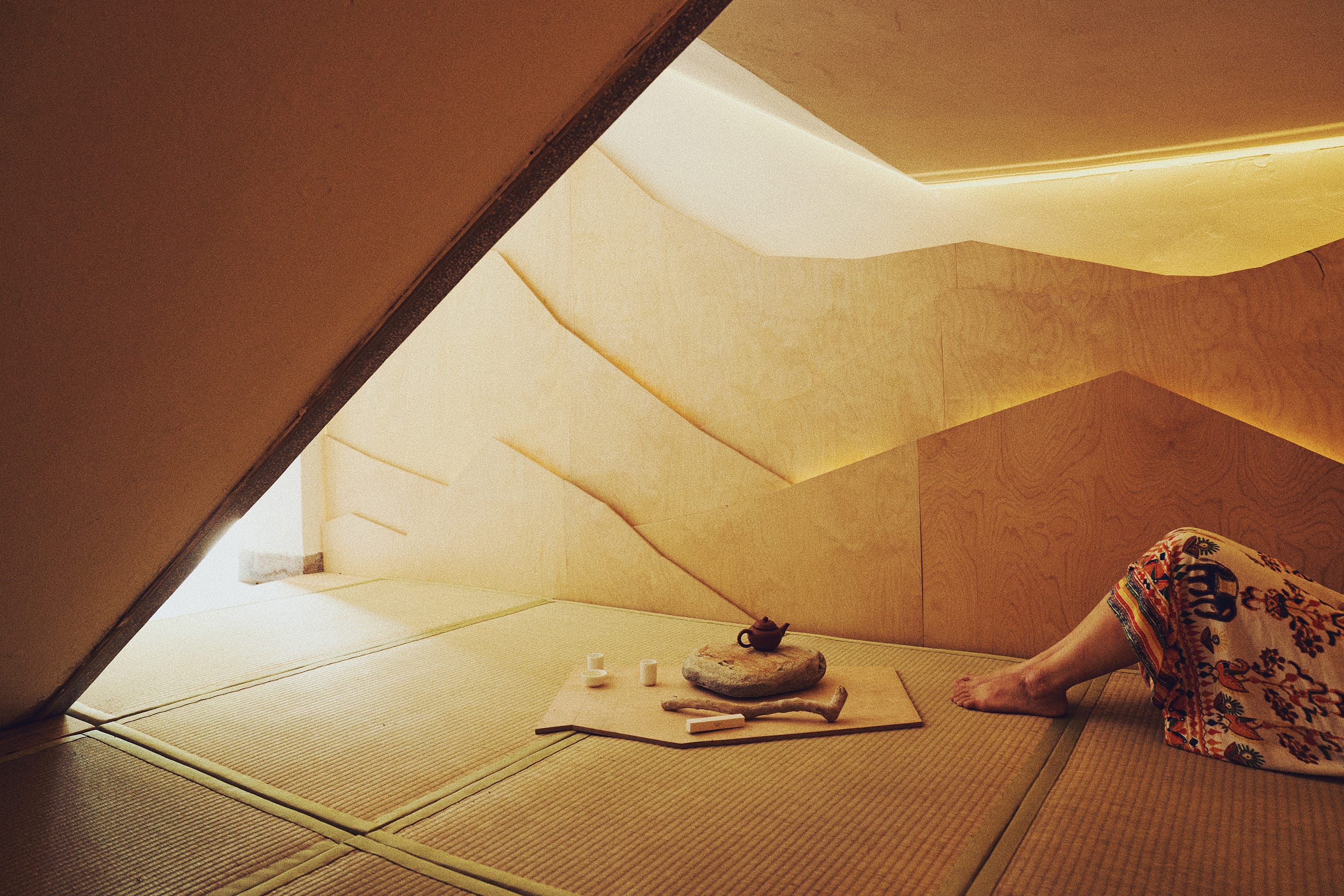 Originally a military veterans dormitory, the building recently underwent a reconstruction process and was converted into an apartment building designed for coliving. Because the main entrance was converted into a café, it was decided to use the side door as an access point for residents now.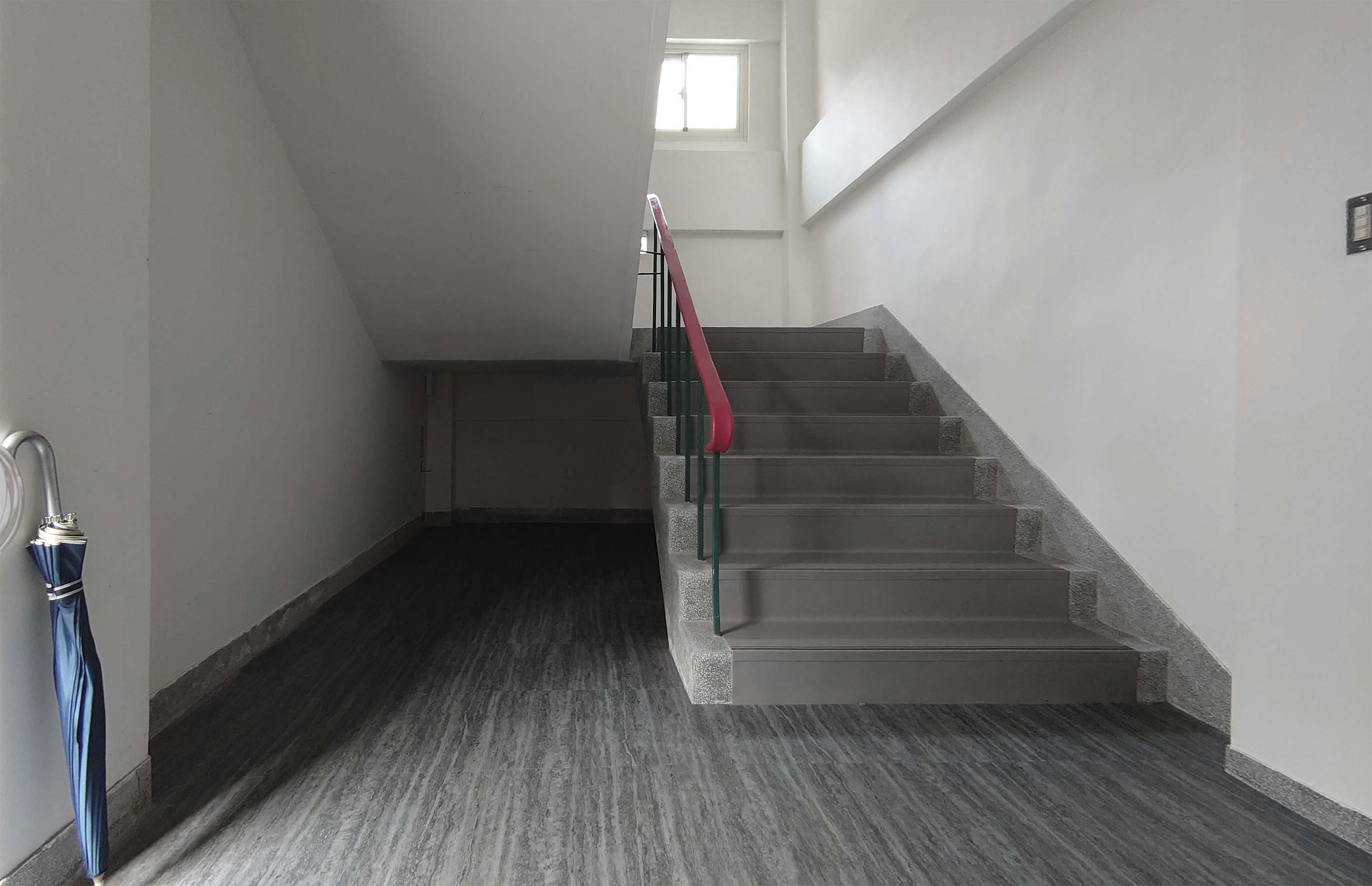 Because of this, I was asked to change this rather dull entrance room and unused space under the stairs into a new welcoming lobby for residents. In order to create an atmosphere of coziness and feeling home, plywood wall claddings, tatami floor mats and warm light were used. To give the place a local character, the plywood walls were hand cut into local mountain silhouette shapes and the ceiling was decorated with local driftwood.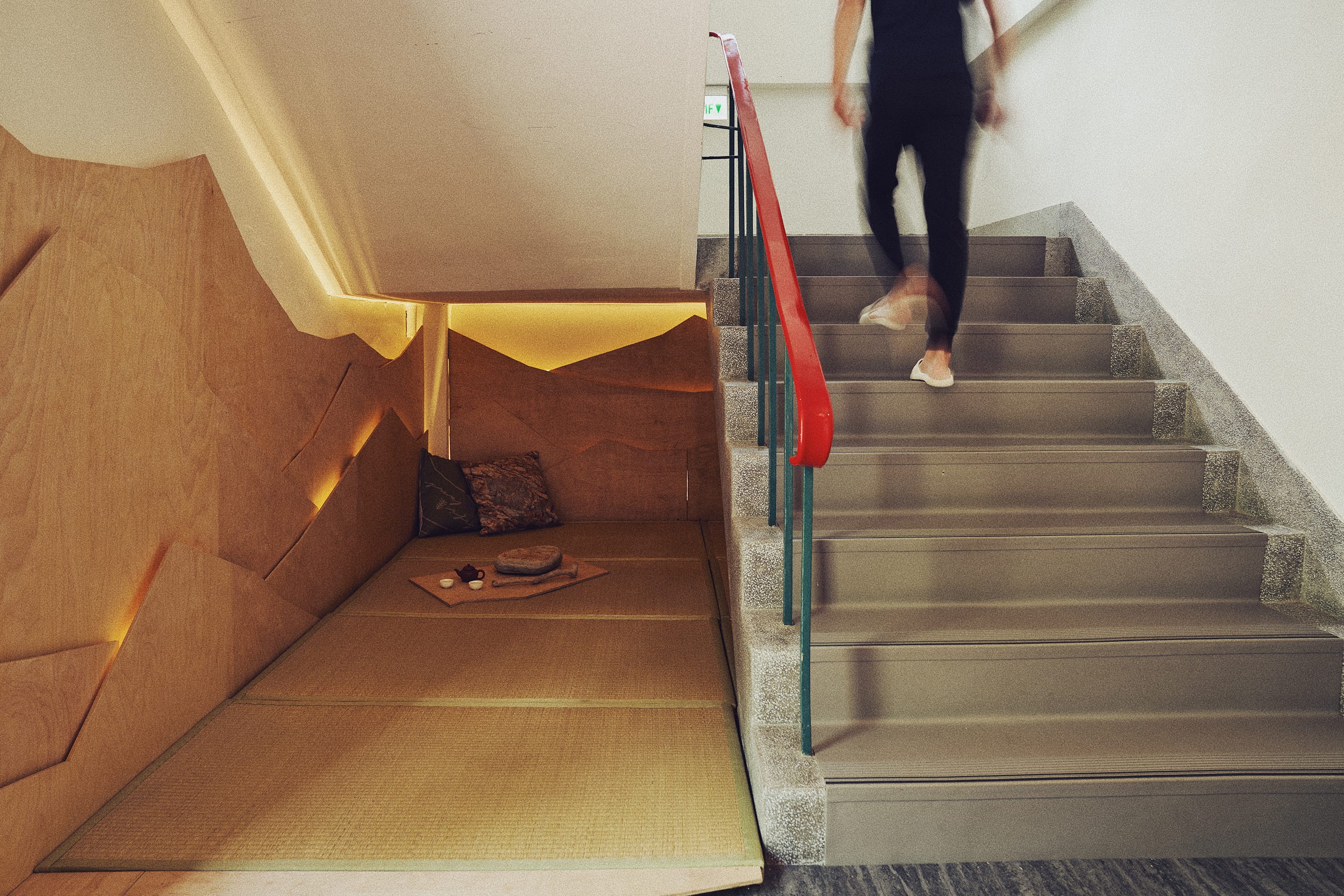 The custom measured tatami mats were produced by traditional tatami master Chen Tsai-lieh from Changhua City. Put into a new context with the LED backlit plywood claddings, the new space under the stairs draws on traditional tea houses - to welcome guests - but serves also as a chill out zone for residents to chat, watch a movie or doze off.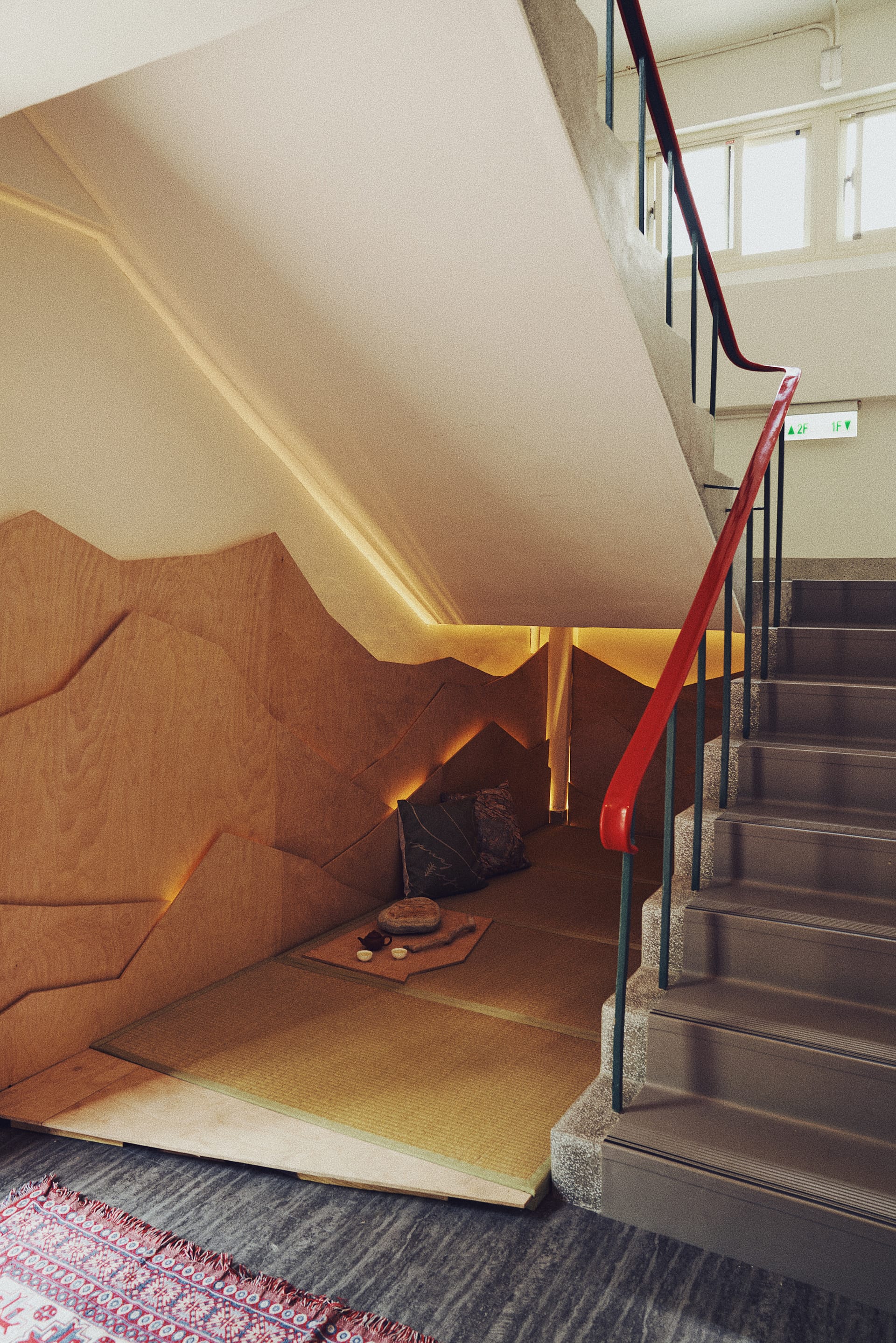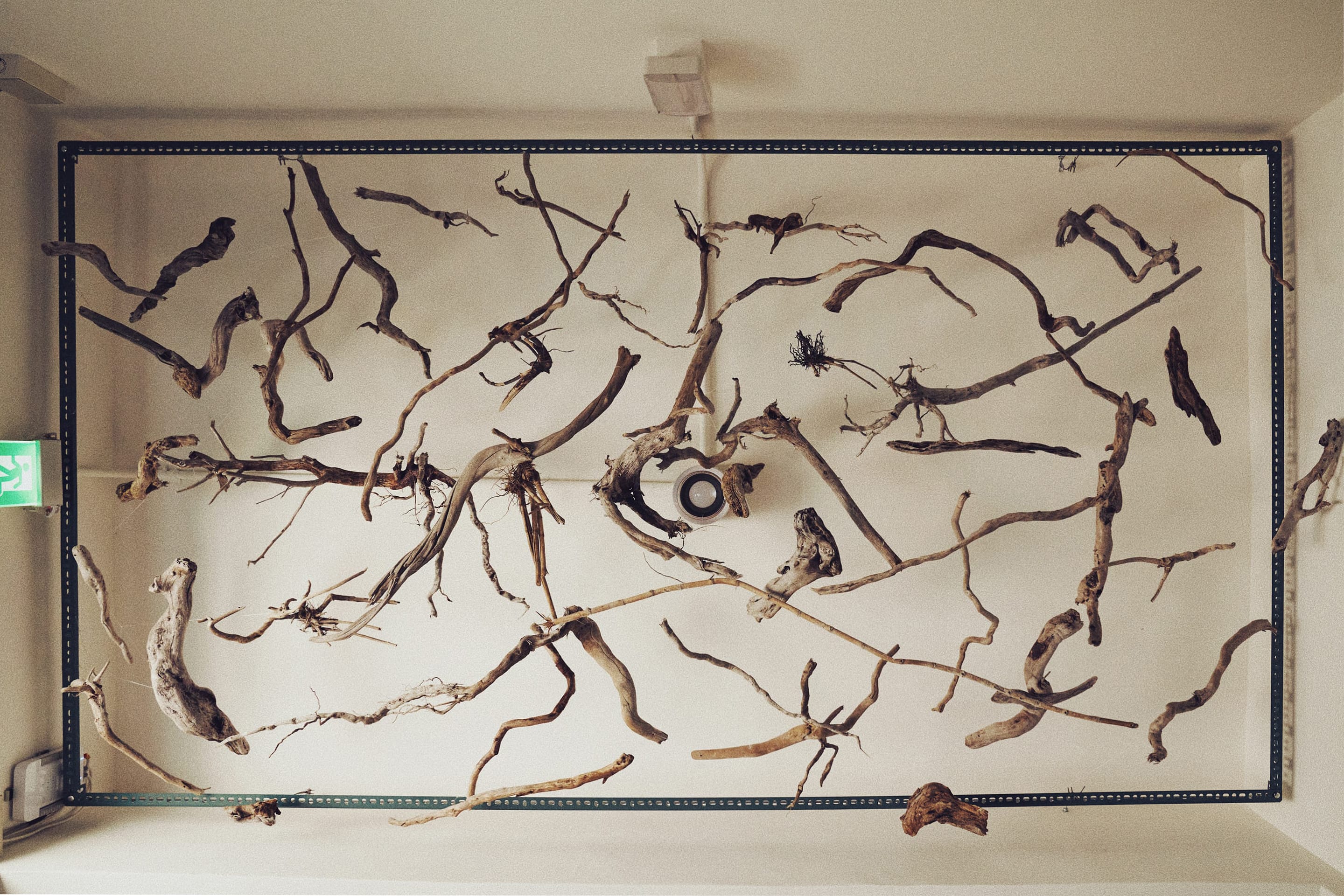 To enhance the natural character of the new entrance, driftwood, collected at Nanao beach at Taiwan's east coast, was used to decorate the ceiling.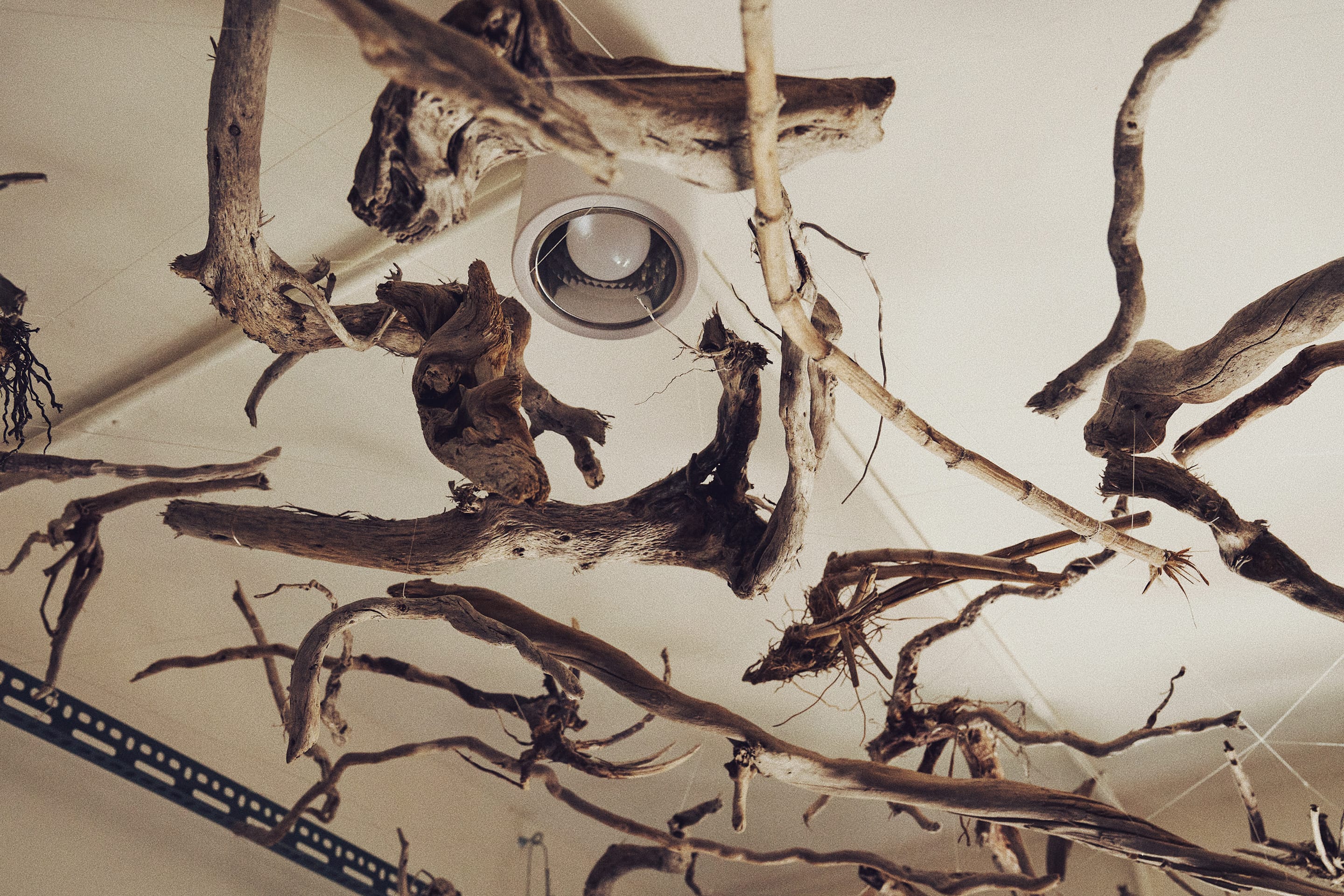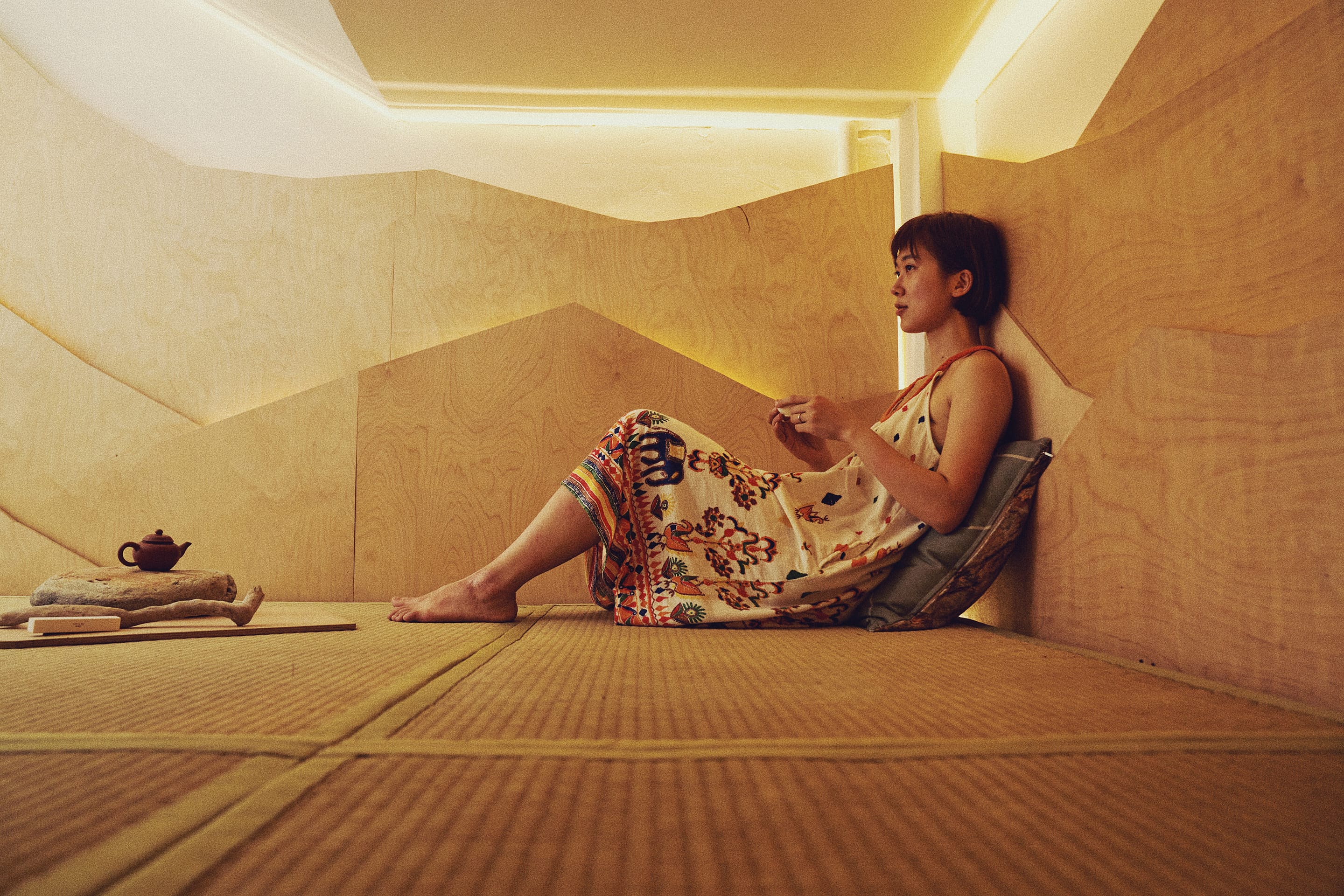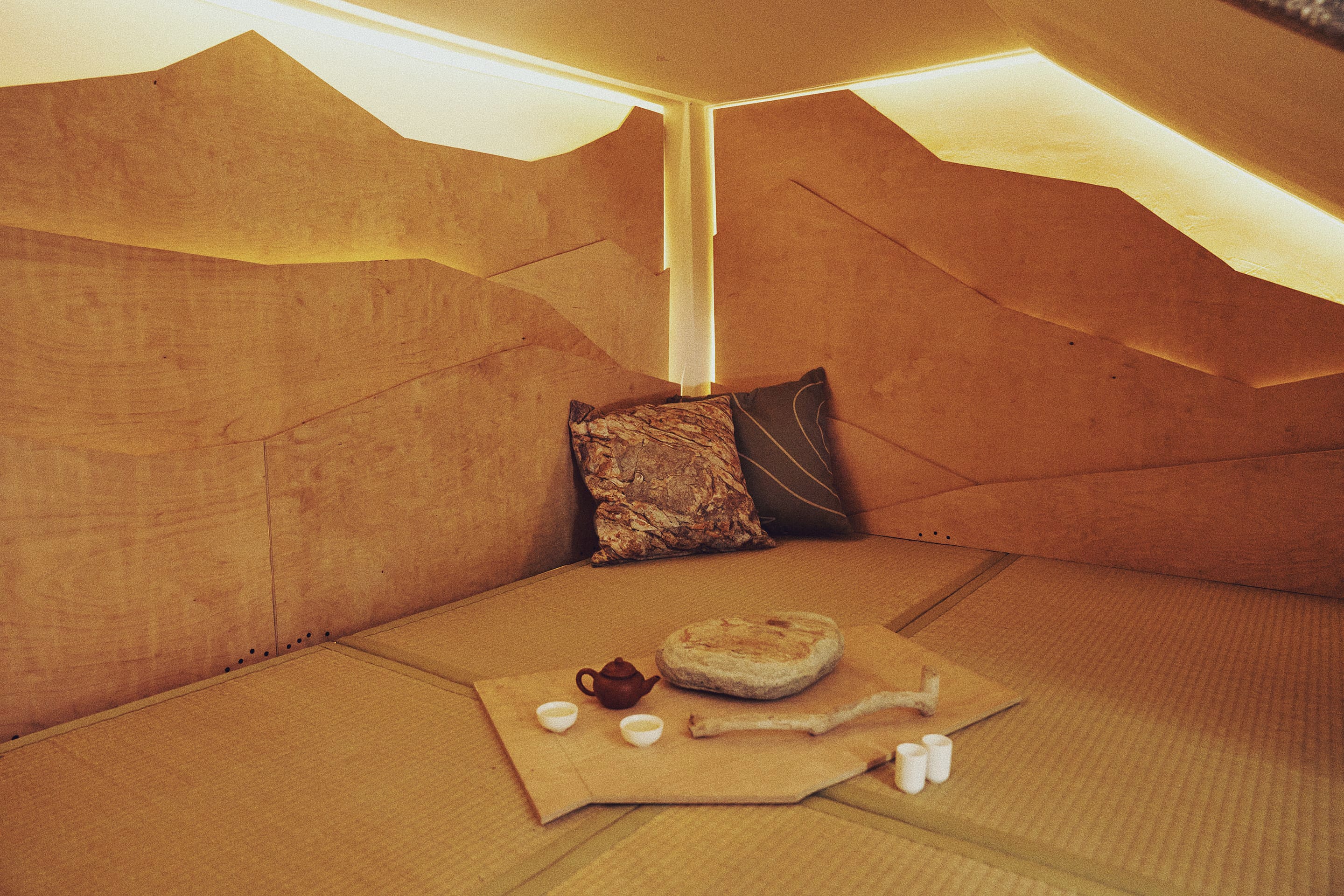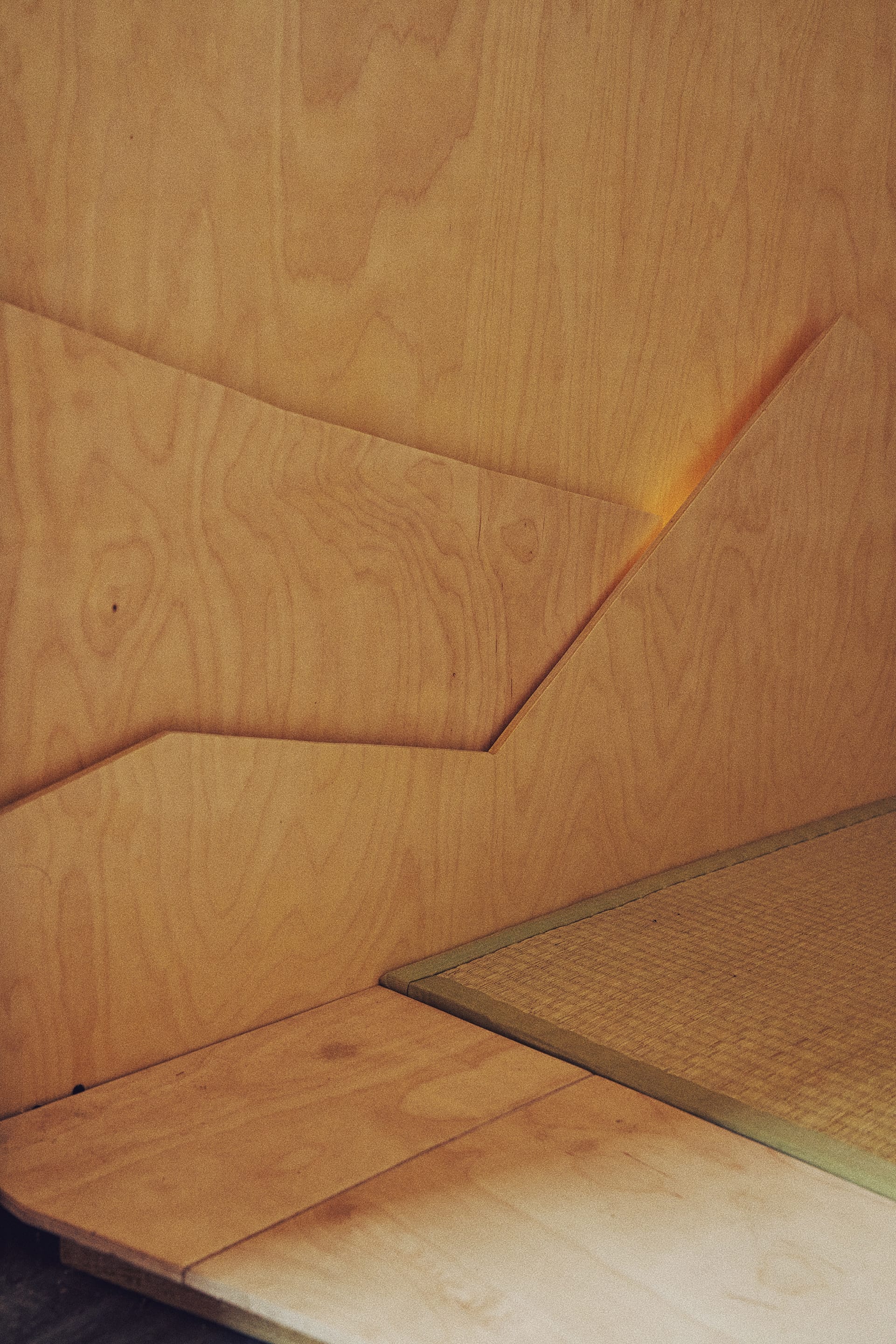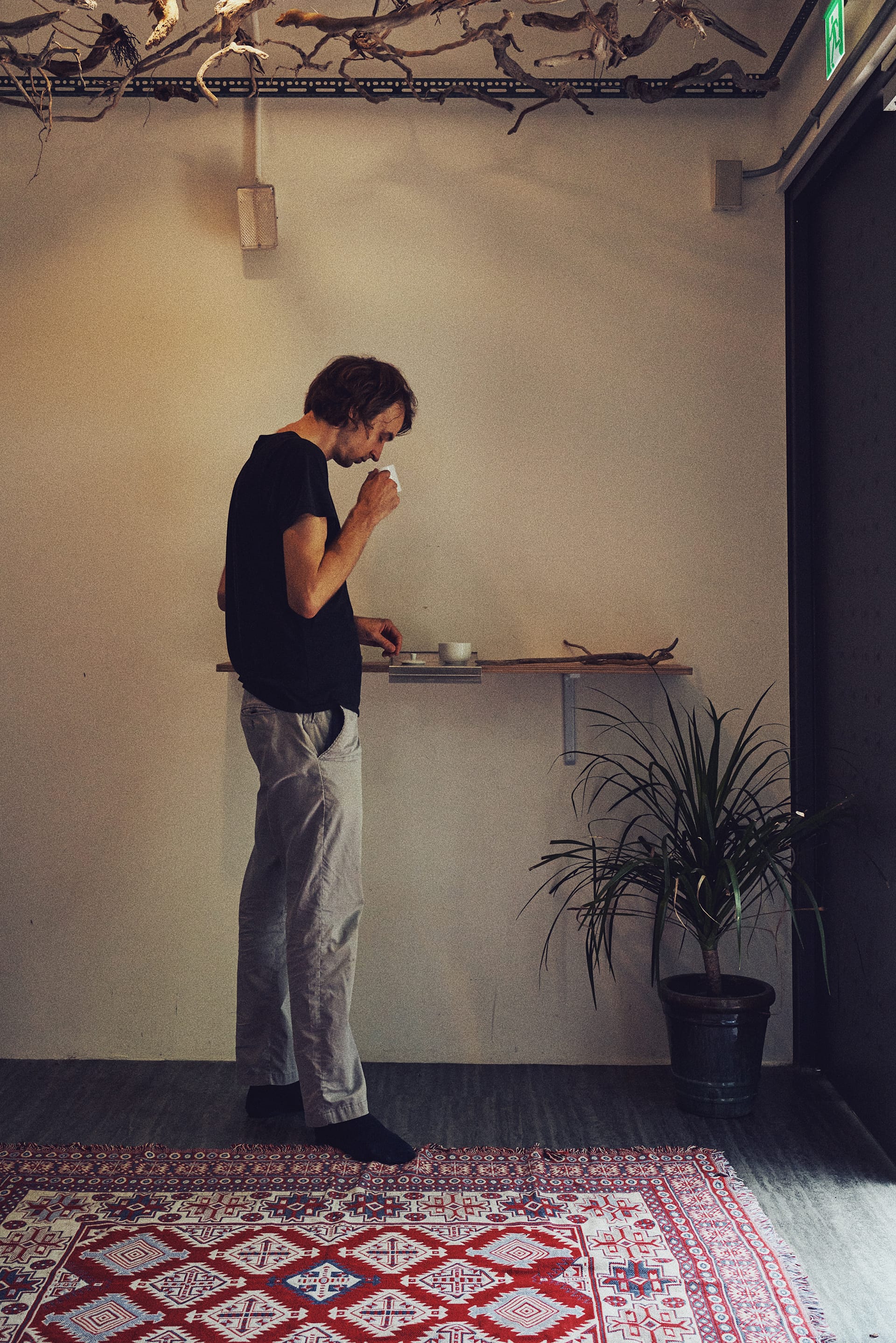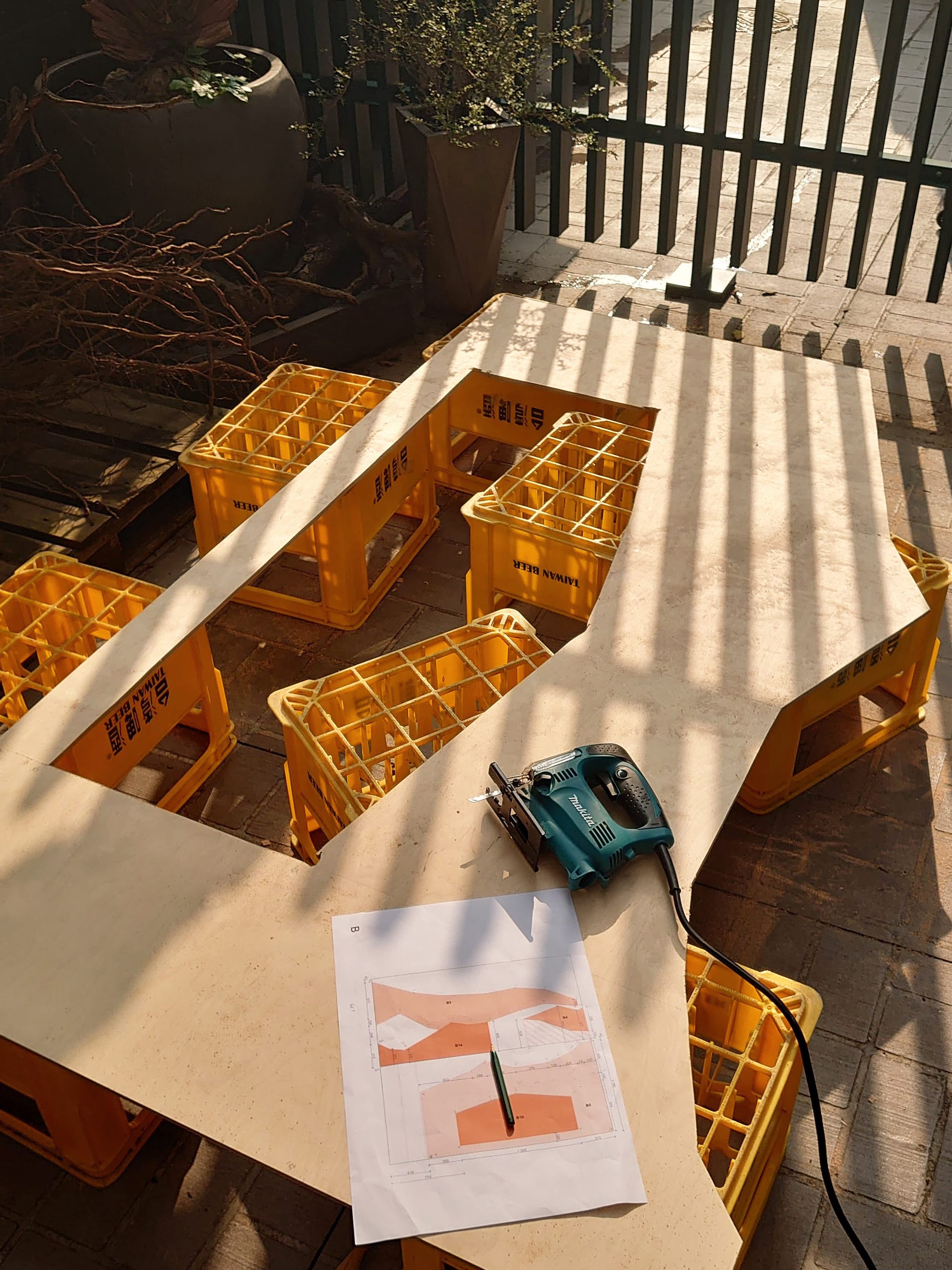 Materials: Tatami, birch plywood, driftwood
Client: Pure Coliving, 9Floor
Photos by Waits Lu